Frascati is a town in the province of Rome particularly famous for its white wine, the Frascati (wine), its notable villas of the old noble families. It is located 20 km south-east of Rome, on the Alban Hills close to the ancient city of Tusculum...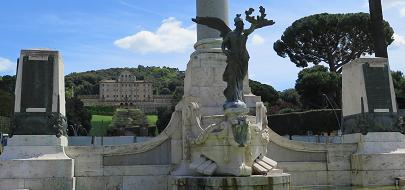 The history

Main sights

Folk customs and traditions

Informations

The name of Frascati appears for the first time in the "Liber Pontificialis" towards the half of IX century. Frascati was a little village, probably founded two centuries earlier. The name of the city probably comes from a typical local tradition of collecting firewood ("frasche" in Italian): many place-names around the town refer to trees or wood.