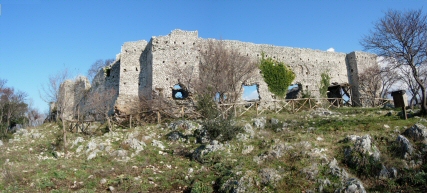 Castiglione - second circular wall
There had been a document dating back to the year 1427 which mentioned that the castle along with several other monuments and castles in the Monte Lucretti area had been abandoned due to an epidemic.
Inside the double circular walls there were also a Roman cistern and a little church.
Close the castle there was the San Martino hermitage dated back to the year 1000. The hermitage had existed till around the 17th century when it had been completely destroyed.